Have you ever come across a word or excel document that was 'password protected' – where certain parts of the document you were unable to edit?
Frequently these are used in business settings, and with good reason – to protect formulas, proprietary information, sections of contracts, et cetera.
But, sometimes you need to edit a restricted document, and your colleague is not at their computer or out to lunch, on vacation, or otherwise missing in action. Not to worry, we'll show you how to remove the password from a restricted Word or Excel document. All you'll need is MS Office 2007/2010/2013, the free software 7-Zip (which we recommend everyone use for archive management!), and a bit of technical support know-how from your local IT pro.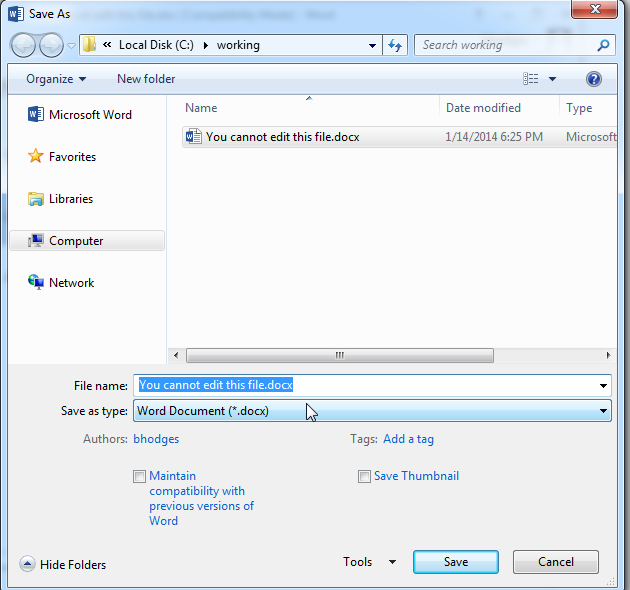 1. Ensure your file is in the latest .docX or .xlsX format. If your file is in an earlier office format, do a 'Save As', select 'docx' as the format type, and make sure you leave the 'maintain compatibilty' box empty. We want the latest file format.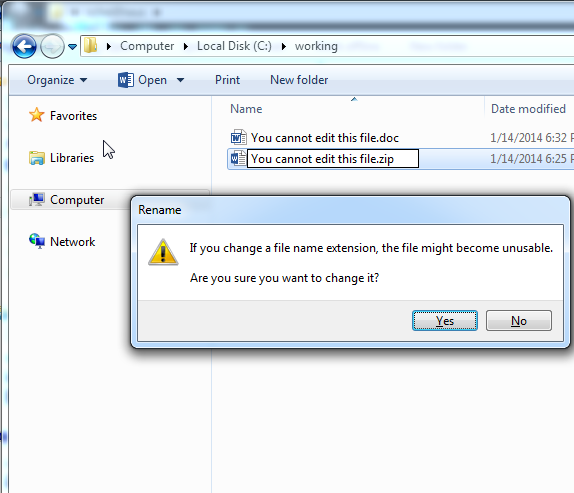 2. Open windows explorer and find your file. Make a copy of the file, and change the file extension from .docx to .zip.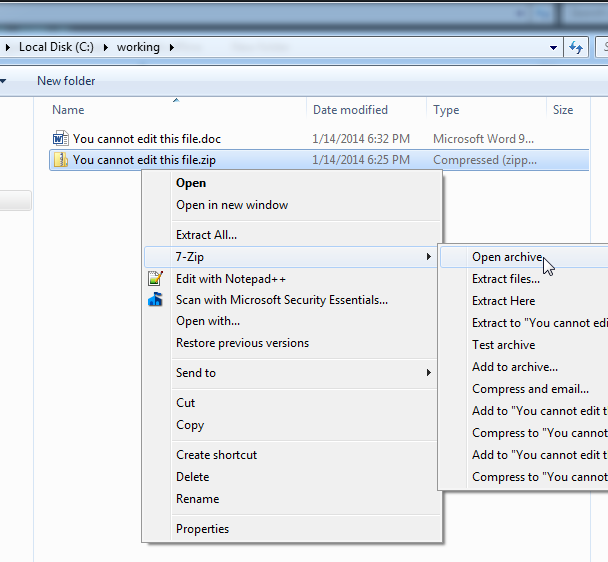 3. Right click the .zip file, and using the 7zip context menu, 'Open Archive' using the 7zip archive manager. This will allow you to edit the .docx archive without extracting the XML files inside.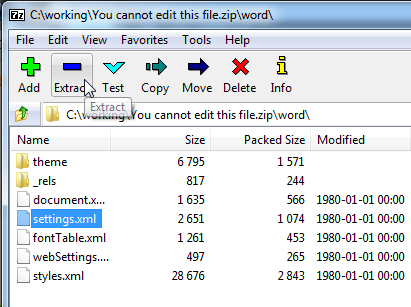 4. Navigate to /word, and find the settings.xml file. Right click the file, and select 'edit'. – This is important, do not choose 'open' or any other option – only 'edit' will work.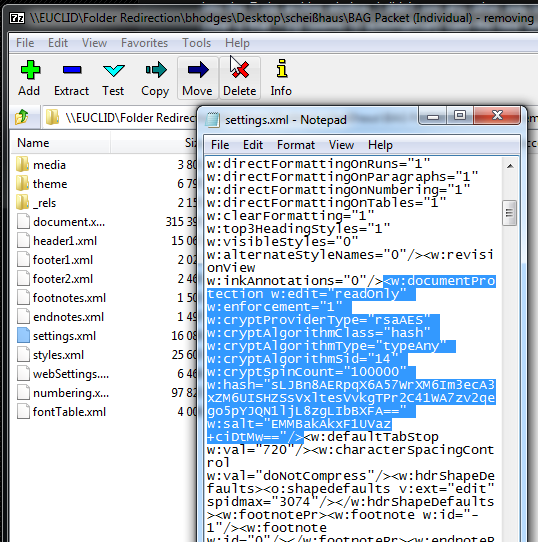 5. Find the XML element beginning with w:documentprotection, highlighted in the screenshot above. Remove the entire element, including < and > brackets.
6. Save, close, and update the archive when prompted.
7. Rename your file, changing the .zip extension back to .docx
8. Enjoy!
Hopefully this has assisted someone out there in Atlanta, and let us know if this solved your IT support needs in the comments!
Thanks to this post on Spiceworks, and this helpful blog : http://itintheory.blogspot.com/2012/06/remove-editing-restrictions-in-word.html for the inspiration.