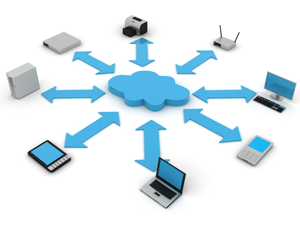 How can cloud computing benefit your business? We're here to guide you. As authorized partners for a variety of cloud-based service providers, we have you covered —from VoIP phone systems and hosted Microsoft Exchange servers to online backup for your entire office. We'll make the transition seamless, and save you money in the process.
Why go Cloud?
The cloud saves capital and cuts expenses
There's no need to purchase servers, license software, or spend weeks building or upgrading your infrastructure. Your expenses become predictable with per-user monthly fees.
Mobility: Meet today's on-the-road productivity demands
Business is no longer confined to the office. Euclid Networks' hosted Exchange and PBX phone services are designed for mobile usability and offline productivity. It ensures your employees can be efficient regardless of location or device—even if they're nowhere near an Internet connection.
A worry-free cloud experience
Our worry-free cloud offers a 99.9% uptime service-level agreement, simplified administration, and granular control over your cloud environment—if you so desire. Prefer for us to take the lead? Every account gets worry-free expert migration and onboarding. We also offer superior email and phone support for our cloud customers.
Start your transition to the cloud today!